Abstraction is an exhibition by emerging abstract artists from all over Australia.
This exhibition is for those who have a love colour and texture and who enjoy a different portrayal of our natural environment. Each of the artists in this exhibition investigates and explores key influences through a diversity of starting points, texture and hues to create a vibrant and stimulating display of contemporary abstract expression.
The painting group from diverse backgrounds and ages have created works that are executed in a variety of techniques as they explore the physical environment and how it impacts on our emotions and perceptions; the internal dialogue portrayed in an array of colour, line and movement.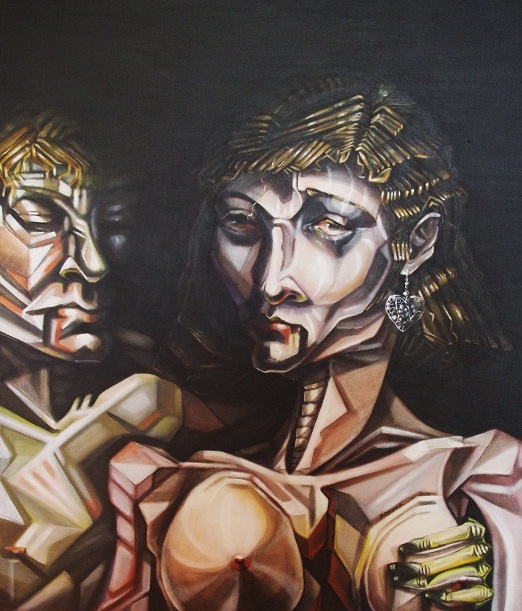 one hundredth gallery closes 'A Picture Paints a Thousand Words' by Adriana Seserko this weekend.
Combining contemporary and traditional motifs with a myriad of art movements, Adriana's paintings delve into the unknown, exposing every facet of the human condition. Figurative, the characters portrayed in her paintings are a projection of life in the 21st century. From the monstrous to the angelic, humanity is made up of both light and shadow. A Picture Paints a Thousand Words has been one of our most successful exhibitions to date and this weekend is your last chance to see it in Melbourne before it travels to Canberra.
'A Picture Paints a Thousand Words' by Adriana Seserko closes at 6pm on Sunday 27 May 2012.